US Based Call Centers Solutions
Many businesses choose US-based call center vendors to facilitate smooth communication with their American customer base, utilizing agents' understanding of local customs, language subtleties, and time zone preferences. This strategy leads to:
thereby positively affecting the business's overall success and reputation in the US market.
Request Your Free Setup Strategy ($500 Value)
As a US-based call center provider we deliver Inbound and Outbound services, like Customer Support, Telemarketing, Lead Generation, Order Taking, After Hours Support, Help Desk, Technical Assistance, and many more related services, all from locations in the United States.
A US-based call center offers various advantages, fostering improved customer service, strengthened customer relations, increased customer loyalty, and an enhanced brand reputation within the US market.
Use Blue Valley Marketing (BVM) US-based call center and take advantage of:
Cultural and Linguistic Affinity:

Agents in US-based call centers who have a better understanding of American culture, which can lead to more effective communication and rapport-building with US-based customers.

Language Proficiency:

Native English speakers providing clearer communication, reducing the likelihood of misunderstandings and improving the overall customer experience.

Time Zone Compatibility:

Having a call center in the same time zone as your customers allows for easier real-time communication and support during regular business hours, enhancing customer satisfaction.

Regulatory Compliance:

Operating within the US means adhering to US regulatory standards, ensuring compliance with data protection and privacy laws, which can be crucial for businesses that deal with sensitive information.

Quality Control:

With BVM, a US-based call center, it is easier to enforce and maintain quality standards and practices, ensuring that customer interactions meet the desired level of service.

Customer Satisfaction

: Utilizing a US-based call center will contribute to improved customer satisfaction due to better cultural alignment and a higher likelihood of understanding and meeting the needs and expectations of US customers.

Brand Perception:

Working with BVM, a US-based call center, will contribute to a positive brand image, as customers often perceive companies that provide local support as more reliable and trustworthy.

Easier Collaboration:

Closer proximity facilitates smoother collaboration between your in-house team and the BVM team, making it easier to align strategies and ensure a consistent approach to customer service.
In conclusion, Blue Valley Marketing US-based call centers provide a range of benefits that contribute to improved customer service, increased customer loyalty, stronger customer relationships, and enhanced brand reputation in the US market.
Competitive and cost-effective pricing.
Opting for overseas call centers might seem like a cost-efficient choice in contrast to US-based customer service. However, your high-value clients expect a higher level of customer care. It's crucial to assess your overall business costs. Ask yourself:
How much additional business will I earn from satisfied customers?
What value does a five-star customer service review hold? and
What is the cost of having to replace dissatisfied customers?
When you add this all up, you will realize a net gain using a US based call center.
What's is the price of hiring a US-based call center you ask?

You may be surprised; it's much more cost-effective than you anticipate.

Get in touch with us today to explore our ALL-INCLUSIVE rates tailored to your needs.
You may be surprised; it's much more cost-effective than you anticipate. Get in touch with us today to explore our ALL-INCLUSIVE rates tailored to your needs.
Why Choose Blue Valley Marketing US-Based Call Center Services?
Searching for a dependable US-based outsourcing partner to boost your sales, provide steadfast customer service and support, help desk support, generate leads, or deliver multilingual customer assistance for your global enterprise?
Your search for the finest US-based call center concludes here.
Blue Valley Marketing stands as a prominent American-based call center, delivering comprehensive outsourced services for over three decades, encompassing inbound, outbound, telemarketing, and customer support. Our skilled representatives work closely with businesses, comprehending their specific requirements and devising tailor-made campaigns to attain targeted outcomes.
Our budget-friendly packages guarantee that all businesses in the US can benefit from our exceptional call center solutions and witness remarkable growth.
Our cutting-edge call center service solutions guarantee the fulfillment of all your targeted business objectives. We design customized solutions tailored to meet your specific business needs and requirements.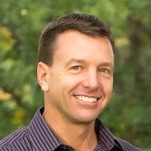 Blue Valley is my exclusive telemarketing vendor. I appreciate the total package that they provide. From scripting and set up, to reporting and campaign management, right through to delivery of the final data files, everything has been 100% reliable, professional, and on time.
We Gaurantee Satisfaction
The entire Blue Valley team, are wonderful to work with. Whether it's recommending new lists to try or ways to generate revenue for our other business areas, the Blue Valley Team is always so responsive and helpful in recommending best practices.
Important things that matter to a business – value – service – quality – responsiveness, Blue Valley has consistently delivered for our publishing company in the many years we've been working with them. They've never missed the mark.
I have worked with Blue Valley for many years. The company has always provided excellent service and a superior product. They have proven to be extremely flexible as we have done a wide variety of projects over the years.
Blue Valley Marketing has been working with us to testing some innovative ideas that are helping us to communicate with our customers in a more efficient way for the benefit of the customer. Also resulting in cost savings for Gardner.
Claim Your Free Setup Strategy ($500 Value)