Enhance Your Sales Pipeline and Grow Your Business with Quality B2B Lists containing 100% Verified E-mails
Accelerate the process of identifying new business opportunities and enhance your company's growth with greater efficiency and reduced expenses. By utilizing Blue Valley Marketing's B2B contact data, you can eliminate the need to invest months in compiling business lists while searching for potential clients.
Request Your Free Setup Strategy ($500 Value)
Prospecting just got simpler.
B2B enterprises fully recognize the significance of high-quality leads. Whether it's a fledgling startup or a well-established company with decades of expertise, acquiring qualified leads and effectively converting them into paying customers is an indispensable business process. To enhance their chances of success, every business requires access to contact information that aligns with their ideal client criteria.
This is precisely where Blue Valley Marketing steps in. Our comprehensive lists encompass 100,000,000 records across all industries. We guarantee the accuracy and verification of our data, enabling you to connect with key decision-makers, buyers, and influencers.
Once your marketing and/or sales team gain access to our top-notch lists, their tasks become more streamlined. Our lists grant them entry into a reliable and human-verified pool of B2B contact data.
Understand the Individual You're Engaging
When dealing with marketing lists, there are four essential factors that demand your attention:
Industry/Company – The employer of the people you're engaging with.
Job Function – The specific position or role held by the person you're engaging with.
Contact Details – address, e-mail, SIC/NAICS Company size etc…
SOLUTIONS – The specific problem or challenge that your product or service can assist them in resolving.
We can offer you the following data points included in each list:
The individuals you will contact are important decision-makers, buyers, or influencers within their respective companies, ideally holding top management positions. It is essential to have knowledge about the company itself, including its asset size, location, and the geographical region in which it operates. The specific problems that you can assist them in solving will differ based on the industry and market conditions.
Our B2B lists compile these crucial details and present them to you in a convenient and easily understandable format.
Simplify Your Journey from Prospects to Buyers
Our Portfolio Says It All
Blue Valley Marketing has established itself as a reliable provider of B2B lists and qualified leads for numerous top companies in the industry. With a track record dating back to 1991, the company has consistently served esteemed clients such as Dell, Motorola, HP, SAP, and others.
Over the course of three decades, Blue Valley Marketing has expanded its client base and formed partnerships with renowned companies including Microsoft, IBM, Nvidia, Cisco, Salesforce, AWS, and Verizon, among others. These collaborations highlight the company's ability to adapt to changing market demands and cater to the needs of diverse businesses.
Despite the evolving clientele, Blue Valley Marketing's core objective has remained unwavering. The company strives to provide its clients with exceptional data and leads, enabling them to drive growth and achieve their business objectives effectively.
Through their extensive experience and strong industry connections, Blue Valley Marketing has positioned itself as a trusted partner in the B2B data and leads industry. Their portfolio of esteemed clients stands as a testament to their commitment to excellence and their dedication to helping businesses thrive.
All Your Questions Answered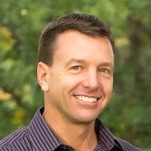 Blue Valley is my exclusive telemarketing vendor. I appreciate the total package that they provide. From scripting and set up, to reporting and campaign management, right through to delivery of the final data files, everything has been 100% reliable, professional, and on time.
We Gaurantee Satisfaction
The entire Blue Valley team, are wonderful to work with. Whether it's recommending new lists to try or ways to generate revenue for our other business areas, the Blue Valley Team is always so responsive and helpful in recommending best practices.
Important things that matter to a business – value – service – quality – responsiveness, Blue Valley has consistently delivered for our publishing company in the many years we've been working with them. They've never missed the mark.
I have worked with Blue Valley for many years. The company has always provided excellent service and a superior product. They have proven to be extremely flexible as we have done a wide variety of projects over the years.
Blue Valley Marketing has been working with us to testing some innovative ideas that are helping us to communicate with our customers in a more efficient way for the benefit of the customer. Also resulting in cost savings for Gardner.
Claim Your Free Setup Strategy ($500 Value)