The Best Call Center Solution for Customer Development and Winback
Unlock New Profit Opportunities by Identifying New Sales Opportunities from Existing and Past Clients.
Increase your profits by lowering your acquisition costs.
Boost your sales conversion rate by 40%.
Find best new clients, engaging with existing and past clients.
Don't pay for efforts, invest with us and pay for Results.
Save an estimated $45,000 or more per inside sales Agent.
Claim Your Free Setup Strategy ($500 Value)
Why are so Many Companies Leaving Money on the Table?
You heard it before, it cost ten times less to secure a sale with an existing client compare to a new client.  So why so many companies neglect to produce high profit margin sales from existing and past clients?
Maybe the marketing department is focused on targeting new audience, maybe the sales team neglect to service existing clients, or fear asking past clients to come back.  Whatever the reason may be, you should set aside some of your sales and marketing resources forcing on easy sales from new and past clients.  
Companies come to rely so heavily on passive Digital marketing and sales engagements, that it is too easy to forget that most people still prefer to do business with people.  People love to connect with people, not machines. 
Don't make the same mistake, pick up the phone and call your clients, make them feel you care about them and in the process find out what else you can sell them.  Reach out to past clients to find out why they left you and what it will take to bring them back. 
Use Telemarketing for your customer retention efforts.
Use Telemarketing, yes, I said it, do not leave telemarketing out of your customer retention efforts. No other method is more proactive, more personal, or as effective as telemarketing. 
However, it takes more than just a robust cold call script to improve a customer retention strategy; it takes an excellent ear to decide when it's time to go off script and drill down into information that a customer really needs in order to further the relationship.
Being excellent communicators, telemarketers are also able to listen to the needs and concerns of customers. You need to understand the fears or hang-ups the client is having about a certain product or service. Despite new and updated methods of connecting to customers, the telemarketing experience brings the best results in customer retention and winback.
It is less expensive to retain a customer than to acquire a new one, so retaining customer is important for your bottom line.
Blue Valley Marketing not only generates new business opportunities targeting new companies/people your sales staff could never reach, but we also provide exceptional customer development (retention) and Winback services.
You sales reps are the most costly part of your sales process, let Blue Valley's representatives identify the customers who are ready to buy now, so your sales reps close new dela at a higher conversion rate and much faster. Contact us today to find out how we can help you grow your business faster and save you money in the process.
Identify the customers ready to buy now.
We Provide Customer Service that Never Sleeps.
Around the clock service built with your business in mind.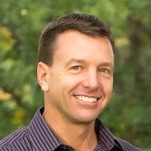 Blue Valley is my exclusive telemarketing vendor. I appreciate the total package that they provide. From scripting and set up, to reporting and campaign management, right through to delivery of the final data files, everything has been 100% reliable, professional, and on time.
We Gaurantee Satisfaction
The entire Blue Valley team, are wonderful to work with. Whether it's recommending new lists to try or ways to generate revenue for our other business areas, the Blue Valley Team is always so responsive and helpful in recommending best practices.
Important things that matter to a business – value – service – quality – responsiveness, Blue Valley has consistently delivered for our publishing company in the many years we've been working with them. They've never missed the mark.
I have worked with Blue Valley for many years. The company has always provided excellent service and a superior product. They have proven to be extremely flexible as we have done a wide variety of projects over the years.
Blue Valley Marketing has been working with us to testing some innovative ideas that are helping us to communicate with our customers in a more efficient way for the benefit of the customer. Also resulting in cost savings for Gardner.
Claim Your Free Setup Strategy ($500 Value)