Content Marketing Distribution
Generate Quality Leads with Better Content Marketing Distribution Strategies. Unlocking New Business opportunities for Our Clients Since 1991
Don't pay for efforts, invest with us and pay for Results
Increase your sales conversion rate by 20%.
Lower your content marketing spend by as much as 50%
Improve your target sales efforts by 30%.
Save an estimated $45,000 or more per inside sales Agent
Claim Your Free Setup Strategy ($500 Value)
Content Marketing is a waste without a proved distribution strategy.
Current marketing strategies commonly include the generation of content in the form of blogs, white papers, videos, images, infographics, to name a few. 
The distribution of this content is conducted through carefully chosen channels. The form of distribution for content is a critical part of any marketing plan. Creating high-quality content without securing that it reaches the target audience will yield poor results.
We help our clients reach the right contact with each and every channel.
Selecting the best distribution channels plays a crucial role in successful execution of a marketing plan. One must understand not only who their best audience is, but also how to reach it or run the risk of a failing marketing plan.
Blue Valley Marketing helps our clients reach the right contact with every campaign. Our services have greatly impacted successful content distribution. Our professional calling campaigns utilize the latest software and hardware that help keep costs low and effectiveness high.
Lower your content marketing spend by as much as 50%
Generate Quality Leads with Better Content Marketing Distribution Strategies.
We ensure that your content is delivered and received by your target audience. Using our technology we can continue to track these people "digital behavior" to asses their degree of interest in your products/services.  Moreover, we can invite the potential customer to ask questions or take action that leads to a faster sale. During the conversation, our representatives can gather critical information about the potential customer's interest in your company and the likelihood that they will convert to a paying client.
In addition to Content syndication services, we also provide the following:
Lead generation/qualifications

Lead nurturing and enhancement

Database clean-up and enhancement

Target list recommendations and development

Appointment setting

Customer development

Event marketing (live and virtual) invitations and management

Marketing research, surveys, and competitive analysis

E-mail follow-up and support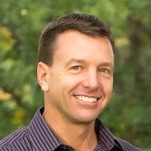 Blue Valley is my exclusive telemarketing vendor. I appreciate the total package that they provide. From scripting and set up, to reporting and campaign management, right through to delivery of the final data files, everything has been 100% reliable, professional, and on time.
We Gaurantee Satisfaction
The entire Blue Valley team, are wonderful to work with. Whether it's recommending new lists to try or ways to generate revenue for our other business areas, the Blue Valley Team is always so responsive and helpful in recommending best practices.
Important things that matter to a business – value – service – quality – responsiveness, Blue Valley has consistently delivered for our publishing company in the many years we've been working with them. They've never missed the mark.
I have worked with Blue Valley for many years. The company has always provided excellent service and a superior product. They have proven to be extremely flexible as we have done a wide variety of projects over the years.
Blue Valley Marketing has been working with us to testing some innovative ideas that are helping us to communicate with our customers in a more efficient way for the benefit of the customer. Also resulting in cost savings for Gardner.
Claim Your Free Setup Strategy ($500 Value)