Contact Center for Retail Industry
Blue Valley Marketing is a multichannel inbound contact center, which means convenience and flexibility for your customers. They choose their preferred method for getting in contact with you, including voice, text, email and messaging. In addition, it's easy to scale services up or down depending on promotions or seasonality.
Claim Your Free Setup Strategy ($500 Value)
No matter what you're selling, your customers can always get it somewhere else. That's why the exceptional customer experience must always be at the top of your priority list. In order to build loyalty and even create relationships where customers become your advocates, you need to offer a level of excellence that your competitors can't match.
The customer experience is more important than ever, and whether you operate a traditional store or are focusing on a future in online retail, loyal and repeat customers are critical to success. You need immediate, consistent and pleasant customer service to allow your brand to stand out in your market.
Surpassing Service Expectations
When you utilize Blue Valley Marketing, our agents act as an extension of your brand with custom scripting and fast, thorough, first-call resolutions of customer requests. From processing returns to billing inquiries and even cross- and upselling, our agents help you expand your sales and increase customer satisfaction with a superior experience.
Our entirely U.S.-based agents offer the same services as if the call were being handled by your in-house team. As a multichannel inbound contact center, we respond to customer inquiries in their preferred format: voice calls, messaging, text and email.
The Full Range of Services
From answering billing inquiries to order taking, return processing and handling frequently-asked questions about your products, we offer the fast, friendly service your customers expect from your company.
We can also conduct surveys to help you understand how your customers experience your services, what they would like to see next in your product line and how likely they are to recommend your brand to a friend.
Whether you are a small retail boutique or a large retailer with a big catalog, we customize a program to represent your company with professionalism. Our agents are trained to act as an extension of your company, offering service that keeps your customers returning again and again.
We have pricing to fit any size of retail business and represent your brand with a customized script. Contact us to learn more about how Blue Valley Marketing supports your business growth with inbound contact center services.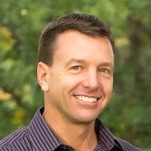 Blue Valley is my exclusive telemarketing vendor. I appreciate the total package that they provide. From scripting and set up, to reporting and campaign management, right through to delivery of the final data files, everything has been 100% reliable, professional, and on time.
We Gaurantee Satisfaction
The entire Blue Valley team, are wonderful to work with. Whether it's recommending new lists to try or ways to generate revenue for our other business areas, the Blue Valley Team is always so responsive and helpful in recommending best practices.
Important things that matter to a business – value – service – quality – responsiveness, Blue Valley has consistently delivered for our publishing company in the many years we've been working with them. They've never missed the mark.
I have worked with Blue Valley for many years. The company has always provided excellent service and a superior product. They have proven to be extremely flexible as we have done a wide variety of projects over the years.
Blue Valley Marketing has been working with us to testing some innovative ideas that are helping us to communicate with our customers in a more efficient way for the benefit of the customer. Also resulting in cost savings for Gardner.
Claim Your Free Setup Strategy ($500 Value)