Bilingual & Spanish Call Center Services
In the US, there are more than 30 million Spanish speakers. Providing quality assistance in both English and Spanish is becoming an essential component of customer service.
Let Blue Valley Marketing provide multilingual call center representatives to represent your company and demonstrate your concern for your Spanish-speaking customer base.
Claim Your Free Setup Strategy ($500 Value)
Enhance Customer Service with Multilingual Support
Offering customer service only in English is certain to pass up a lot of opportunities in your client base.
Customers that speak Spanish as their first language provide a corporation significant marketing opportunity. Potential earnings worth millions of dollars are at risk, and those sums keep growing.
If you make your customer contact channels open to both an English and a Spanish speaking consumer, your business will become more approachable and your growth goals will be simpler to attain.
Companies are able to access markets that their competitors aren't currently serving, and provide a better customer experience.
How We Provide Bilingual Call Center Services
If you require contact center representatives that can speak both English and Spanish, we will create a duplicate of your English script and install an IVR on your front end to route calls to the appropriate call center representative. 
The sole difference between the Spanish representative and the English representative is that the Spanish representative's call script will be translated into Spanish. The call will be handled fluently at a native-language level by the Spanish-speaking person.
Speak your clients' language to provide the finest possible customer service. We appreciate diversity and are aware that providing customer assistance to clients in their native tongue enhances that experience. 
By simply speaking the same language as your consumers, our multilingual agents can boost your brand and improve customer retention. Complex issues with simple answers!
Spanish Language Solutions are our Speciality
We provide a dedicated Spanish-only phone line that sends calls directly to the Spanish-speaking operator queue in addition to front end automated contact center services that will route calls. 
Callers who speak Spanish will be able to interact with customer service agents in their own language without complication. If you have your own IVR or promote a Spanish-language help line, it's a terrific inbound option.
Inbound & Outbound Bilingual Support Available
Any inbound or outbound contact center service we provide may be modified and customized to use our multilingual services.
Do you require Spanish-speaking call and appointment takers?
Need us to make Spanish-language calls to new prospects and win back past clients?
We assist you in English and Spanish with everything you require.
Better Serve Your Clients
The Bilingual Representatives You Need.
No matter what time your Hispanic consumers call, stay in touch with them. There is always an agent available to assist your consumers if you are employing our Spanish-speaking agents to take your calls.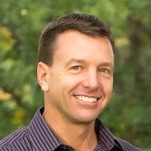 Blue Valley is my exclusive telemarketing vendor. I appreciate the total package that they provide. From scripting and set up, to reporting and campaign management, right through to delivery of the final data files, everything has been 100% reliable, professional, and on time.
We Gaurantee Satisfaction
The entire Blue Valley team, are wonderful to work with. Whether it's recommending new lists to try or ways to generate revenue for our other business areas, the Blue Valley Team is always so responsive and helpful in recommending best practices.
Important things that matter to a business – value – service – quality – responsiveness, Blue Valley has consistently delivered for our publishing company in the many years we've been working with them. They've never missed the mark.
I have worked with Blue Valley for many years. The company has always provided excellent service and a superior product. They have proven to be extremely flexible as we have done a wide variety of projects over the years.
Blue Valley Marketing has been working with us to testing some innovative ideas that are helping us to communicate with our customers in a more efficient way for the benefit of the customer. Also resulting in cost savings for Gardner.
Claim Your Free Setup Strategy ($500 Value)