24/7 Call Center Services
Blue Valley inbound call center services are accessible 365 days a year, 24 hours a day, 7 days a week.
Knowing that your company is open 24/7 to resolve any queries or concerns makes consumers happier. We understand how important happy customers are. No matter when they call, your clients will speak to a genuine, live contact center agent. Blue Valley Marketing provides customer service that is reasonable and competent.
Claim Your Free Setup Strategy ($500 Value)
24 hour Coverage so Customer Service Never Stops.​
The majority of callers who reach voicemail do not leave a message. Businesses that aren't available to handle needs immediately miss out on 70% of prospective new customers and clients who have issues. You must be available when your customers need to contact you in today's customer-centric environment.
Say Goodbye to Missed Opportunities
Every missed call is a missed opportunity. And missed business opportunities means lost revenue. Instead of making potential sales leads leave a voicemail when you're not around, let Blue Valley step in and give your prospects a live voice to talk to. Our agents can capture new leads, transfer urgent calls, help place orders, and schedule appointments around the clock.
Unrestricted Customer Service
Don't restrict great customer service to normal business hours. Your consumers may be too busy during the day to find a moment to reach out with a question or concern, so having them hit voicemail after hours won't make a very good impression. If your customer has a need, we'll be here to help. Having a 24 hour virtual receptionist is a great way to show your customers that you care, and happy customers means more business!
Emergency Dispatching Solutions
When utilizing our emergency call center services, we use a scripted on-call system to assess the urgency of the situation and choose the best person to contact. You may change your on-call schedule anytime, ensuring that we always adhere to your business needs.
We Are There When You Can't Be
Whether you choose to use Blue Valley Marketing after hours, or in tandem with your own staff during the day as overflow, we can pick up right where you left off. Our call center technology can integrate with CRM applications to submit support tickets, web based scheduling software to set appointments, and we can go out to your website to securely place orders and process payments.
We Provide Customer Service that Never Sleeps.
Around the clock service built with your business in mind.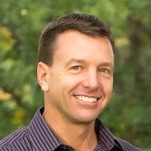 Blue Valley is my exclusive telemarketing vendor. I appreciate the total package that they provide. From scripting and set up, to reporting and campaign management, right through to delivery of the final data files, everything has been 100% reliable, professional, and on time.
We Gaurantee Satisfaction
The entire Blue Valley team, are wonderful to work with. Whether it's recommending new lists to try or ways to generate revenue for our other business areas, the Blue Valley Team is always so responsive and helpful in recommending best practices.
Important things that matter to a business – value – service – quality – responsiveness, Blue Valley has consistently delivered for our publishing company in the many years we've been working with them. They've never missed the mark.
I have worked with Blue Valley for many years. The company has always provided excellent service and a superior product. They have proven to be extremely flexible as we have done a wide variety of projects over the years.
Blue Valley Marketing has been working with us to testing some innovative ideas that are helping us to communicate with our customers in a more efficient way for the benefit of the customer. Also resulting in cost savings for Gardner.
Claim Your Free Setup Strategy ($500 Value)