Small Business Call Center
Blue Valley Marketing is a multichannel inbound contact center, which means convenience and flexibility for your customers. They choose their preferred method for getting in contact with you, including voice, text, email and messaging. In addition, it's easy to scale services up or down depending on promotions or seasonality.
Claim Your Free Setup Strategy ($500 Value)
Capturing Opportunities at a Cost-Effective Rate
When you operate a small business, hiring another employee is a big decision. You can focus on running your business with the peace of mind that comes with outsourcing your answering service. For a minimal investment, you can cover gaps in your in-house answering solution with an agent that can take care of anything from message-taking and appointment scheduling to handling FAQs.
Blue Valley Marketing is entirely U.S.-based, offering your customers a consistent experience, no matter what time of day they call your business. From capturing leads to responding quickly to customer inquiries, we give you the freedom to focus on your business without losing any opportunities.
So Many Hats, So Little Time
As a small business owner, you wear a lot of hats, and the decision to hire a dedicated customer service agent comes with significant cost associations. It's not just the salary; it's the benefits, the training, the risk that the talent hired may not match your expectations.
But you know that allowing calls to go to voicemail isn't a viable option. When placed in a voicemail inbox, most callers simply hang up. Fortunately, there's a better solution.
When you outsource your inbound contact center to Blue Valley Marketing, you choose the hours you want to be covered and the services you would like our agents to provide. It is delivered at a rate that can't be matched by an in-house contact center agent or receptionist.
Customized Services to Maximize Opportunities
You've grown your business from the ground up, and there's a certain sound and feel to your interactions with your valued customers. At Blue Valley Marketing, we act as an extension of your company, wording our conversations with customers just as you would through a customized plan.
We also capture opportunities, using carefully crafted conversations to qualify leads and gain important details about budget, timeline, decision-making processes and more. Your sales team will receive only qualified leads that represent opportunities ready to convert.
In addition, phone coverage won't end when you walk out the door. Whether it's covering extended hours, busy seasons of the year or a special promotion, outsourcing your contact center means capturing every potential lead and sale. We also offer a true multichannel solution, allowing your customers to choose their preferred contact format, including voice, text, email and chat.
Missed calls mean missed opportunities, but it's not a problem you'll encounter when you partner with Blue Valley Marketing. Contact us today to learn more about our customized plans for small businesses.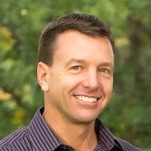 Blue Valley is my exclusive telemarketing vendor. I appreciate the total package that they provide. From scripting and set up, to reporting and campaign management, right through to delivery of the final data files, everything has been 100% reliable, professional, and on time.
We Gaurantee Satisfaction
The entire Blue Valley team, are wonderful to work with. Whether it's recommending new lists to try or ways to generate revenue for our other business areas, the Blue Valley Team is always so responsive and helpful in recommending best practices.
Important things that matter to a business – value – service – quality – responsiveness, Blue Valley has consistently delivered for our publishing company in the many years we've been working with them. They've never missed the mark.
I have worked with Blue Valley for many years. The company has always provided excellent service and a superior product. They have proven to be extremely flexible as we have done a wide variety of projects over the years.
Blue Valley Marketing has been working with us to testing some innovative ideas that are helping us to communicate with our customers in a more efficient way for the benefit of the customer. Also resulting in cost savings for Gardner.
Claim Your Free Setup Strategy ($500 Value)