Blue Valley Marketing is a multichannel inbound contact center, which means convenience and flexibility for your customers. They choose their preferred method for getting in contact with you, including voice, text, email and messaging. In addition, it's easy to scale services up or down depending on promotions or seasonality.
Claim Your Free Setup Strategy ($500 Value)
Equipping You to Fulfill Your Mission
You're committed to the mission of your organization, and Blue Valley Marketing is committed to equipping you to fulfill it. When it's time to conduct your annual donation drive or you're fielding high call volume from a telethon, your organization can count on our agents for a pleasant and easy donor experience.
Don't leave your donors on hold. Your nonprofit organization needs the support of your donors, and Blue Valley Marketing equips your organization to receive their calls and minimize their wait.
When you partner with Blue Valley Marketing, your donors interact with our entirely U.S.-based agents, trained to consistently represent your organization. And with our multichannel services, your donors contact you in their preferred format: call, text, email or chat to complete their gift.
At Blue Valley, we develop a customized script that allows you to maximize both the donor experience and the gifts your organization receives. We have perfected the art of encouraging generosity while ensuring that we never push too far.
With our customized plans, our agents will conduct conversations just as your in-house employees would, acting as an extension of your organization. You can trust that your donors are receiving a consistent experience every time they have contact with our agents.
Your organization depends on donations to reach your goals, and you must staff your contact center with individuals who best represent your values.
At Blue Valley Marketing, you have 24/7 coverage for those late-night donations, all delivered with a professional image that promotes the reputation of your nonprofit.
We also understand that your bottom line is always a key consideration, and Blue Valley's affordable rates will make it easy for you to continue reaching for your goals. Funds are limited in your organization, so we make sure our rates help you funnel money to your core goals.
When running a nonprofit organization, you can enjoy both low rates and excellent contact center services. Contact us at Blue Valley Marketing for details and pricing.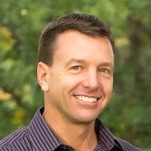 Blue Valley is my exclusive telemarketing vendor. I appreciate the total package that they provide. From scripting and set up, to reporting and campaign management, right through to delivery of the final data files, everything has been 100% reliable, professional, and on time.
We Gaurantee Satisfaction
The entire Blue Valley team, are wonderful to work with. Whether it's recommending new lists to try or ways to generate revenue for our other business areas, the Blue Valley Team is always so responsive and helpful in recommending best practices.
Important things that matter to a business – value – service – quality – responsiveness, Blue Valley has consistently delivered for our publishing company in the many years we've been working with them. They've never missed the mark.
I have worked with Blue Valley for many years. The company has always provided excellent service and a superior product. They have proven to be extremely flexible as we have done a wide variety of projects over the years.
Blue Valley Marketing has been working with us to testing some innovative ideas that are helping us to communicate with our customers in a more efficient way for the benefit of the customer. Also resulting in cost savings for Gardner.
Claim Your Free Setup Strategy ($500 Value)